Join the Executive  Board:
Join the Scientific Board:
Do not miss the BMAS summer school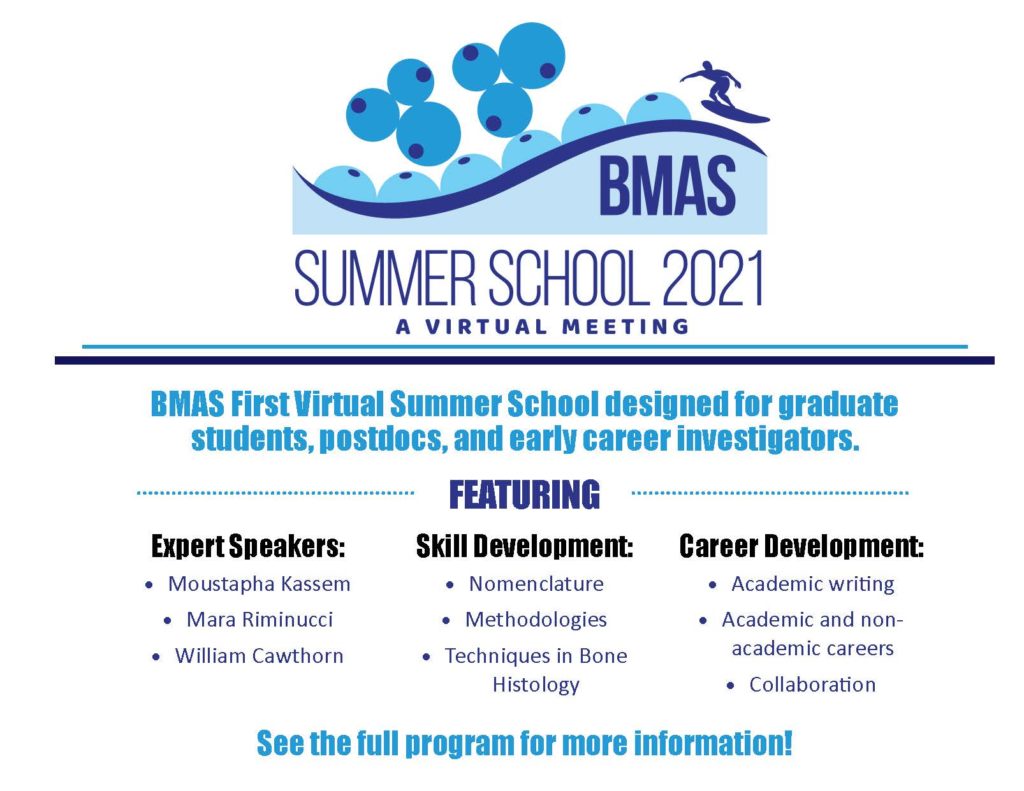 Bone marrow adiposity (BMA) is relevant to numerous diverse disciplines, including skeletal biology, endocrinology and metabolism, haematology, cancer and radiological imaging. Therefore, the following links may be useful to those with an interest in BMA:
You are invited to join BMAS and to take part in its activities, such as our active Working Groups and our collaborative, interdisciplinary networks.
BMAS SS 2021:
Abstract submission for the virtual BMAS Summer School 2021 will close in3 of May 2021. 
A major goal of BMAS is to bring together diverse researchers and other stakeholders to reveal new knowledge of BMAT. Therefore, we are delighted to see the establishment of this multidisciplinary, international network!